What better way is there to cheer yourself up, then to play around with zombie beauty pageant hopefuls!
Such grace and poise she has dragging herself down the runway.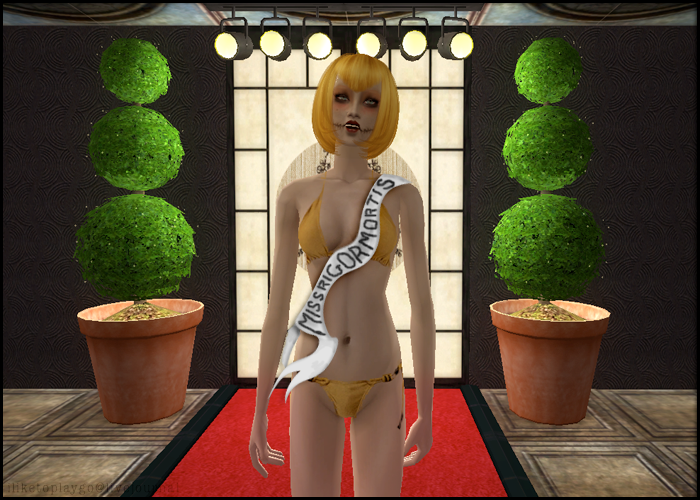 A creature of such glorious personality and colour.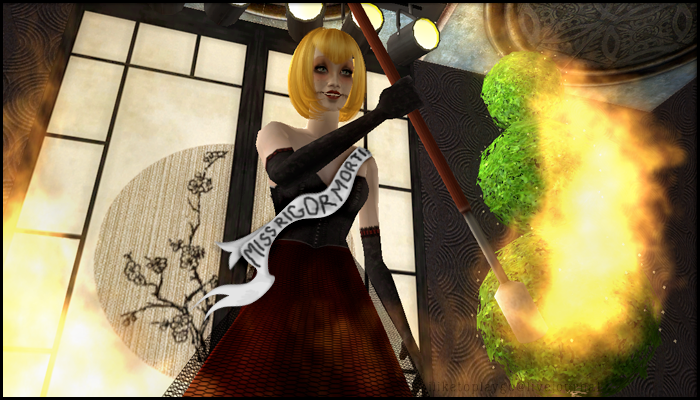 Miss Scarlet has quite the talent for fire tossing, this Rigor Mortis hopeful.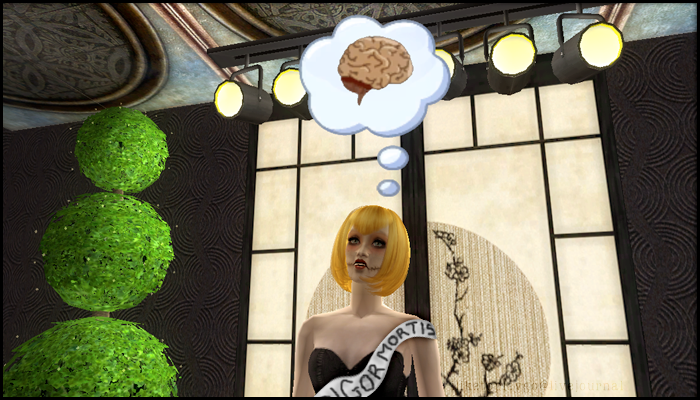 Pageant Host: "What would you do as Miss Rigor Mortis to change the world?"
Scarlet: "I would ...gurgle gurgle. Ensure everyone ...groan. Had plenty of
food
brains! ...moan ...sigh ...gurgle."
Outakes and more can be seen @
my livejournal
.